Ciao Barista Espresso Coffee Beans 10x500g
AWARDS – Best Roaster European Award Winner. Achieved 'Highly Commended' Award. A joint award achieved by both our roasters and illy coffee. 
Coffee roasting is at the heart of our business and we take pleasure in sourcing the best coffees from around the world. Each Ciao coffee blend has it's own unique taste characteristics, passionately blended and roasted which we immediately fresh pack in 500g one-way valve coffee bean bags, for superior freshness.
Blend Description:
A blend we are particularly proud of, skilfully roasted to create a complex character which has an incredibly rich and lasting crema thanks to the addition of some of the highest quality washed robusta beans from India. Ideal for Baristas of all standards. As a premium coffee blend with 92% choice Arabica beans, expect a little acidity, plenty of punch and a lingering aftertaste. All of this centres around a good strong body and lots of flavour which cuts through milk for lattes and cappuccinos.
An all round performer of premium grade. With over 800 customers purchasing this blend, it works excellently with all different coffee drink types from espresso to long black and equally cappuccino / latte.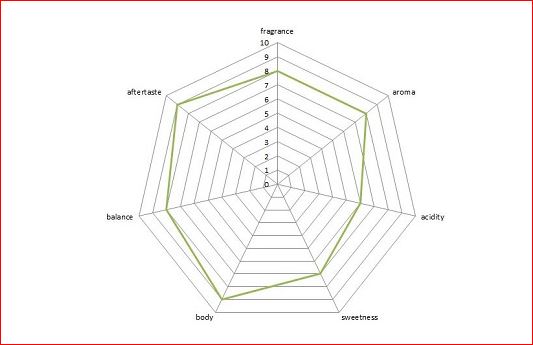 All packaging is 100% bio-degradable. Our Best Seller – Highly Recommended
We offer complimentary Ciao point of sale to our Ciao coffee customers, including small posters, table cards and menu cards. Ciao branded sugar sticks and coffee cups and saucers are also available to purchase.
Coffee Origin

Costa Rica, India & Ethiopia

         

Strength Guide

1 – 5

   

Pack Size

10x500g – One Way Valves

   

Servings per Case

742 Coffees

     

Cost per Cup

8.1p
Coffee overview by region
Costa Rican coffee is beautifully smooth and fragrant. Prized for their high notes, bright citrus or berry-like flavours in the acidity, with distinctful nut-to-chocolate roasty flavours and medium body. Grown between 4,100 & 5,400 feet in altitude. High in quality and very well balanced.
Ethiopia is the birthplace of coffee where it was discovered approx 1,400 years ago. Ethiopian coffees are of exceptional quality and boast two different styles. Two of its finest coffees are from the Sidamo region, and Harrar, although their profiles are quite different. The Harrar is dry processed and is exotic, fruity and complex, while the Sidamo region uses a washed coffee process which is more delicate and displays floral, citrus tones with a rounded balance.
Indian coffee was first grown around 1670 and is becoming more represented in the world coffee market these days. Offers good balance, pronounced body, medium acidity (which can vary from region to region) and subtle spicey notes in these mild coffees. Sometimes you find hints of earthiness. Source of good Robusta coffees.