Ciao Fairtrade Organic Espresso Coffee Beans 10x500g – *Best Before 31st Jan 2024*
AWARD – Best Roaster European Award Winner. Achieved 'Highly Commended' Award.
Being one of our best top 2 selling coffee blends for many years now, we knew our Fairtrade Organic coffee blend was special. A joint award achieved by both this roaster blend and illy coffee, our customers (and their customers) have always told us that this blend is a firm favourite.
Blend Description:
Being fair to farmers and grown in organically certified soil, this premium quality coffee is blended to be a typical Italian style coffee ideal for all coffee drinks including espresso, cappuccino and latte. A medium roasted rich blend of Central American and Brazilian beans with a hint (10%) of washed Indian robusta beans. This coffee has plenty of body and a smooth rounded aftertaste. A lightly fruity acidity and sweet notes are key characteristics to this well balanced coffee.
A premium ethical blend which costs less than 10p per single shot dispense cup.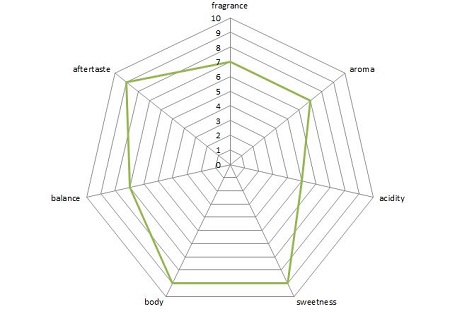 All our Ciao coffee packaging is 100% biodegradable
We offer complimentary Ciao branded point of sale to our Ciao coffee customers, including small posters, table cards and menu cards. Ciao branded sugar sticks and coffee cups and saucers are also available to purchase.
Coffee Origin

Central America, India, Ethiopia & Kenya

         

Strength Guide

1 – 5

   

Pack Size

10x500g – One Way Valves

   

Servings per Case

742 Coffees

     

Cost per Cup

9.1p
Coffee overview by region
Some excellent coffees come from many parts of Central America. Mainly Arabica Coffee, grown at high altitudes in rich fertile soil. The best El Salvadorians are fragrant, mildly complex, lively and pleasantly gentle where Costa Rican coffee is consistently smooth and fragrant. Prized for their high notes, bright citrus or berry-like flavours in the acidity, with distinctful nut-to-chocolate roasty flavours. Guatemalan coffees, grown at over 5,000 feet, are fruity and nuanced, and they have very good acidity. We usually blend 2 Central American region coffees in our Fair Trade Organic blend.
Indian coffee was first grown around 1670, and are becoming more represented in the world coffee market these days and offer good balance, pronounced body, medium acidity (which can vary from regoin to region) and subtle spicey notes in these mild coffees. Sometimes you find hints of earthiness. Source of good Robusta coffees.
Ethiopia

 
is the birthplace of coffee where it was discovered approx 1,400 years ago. Ethiopian coffees are of exceptional quality and boast two different styles. Two of its finest coffees are from the Sidamo region, and Harrar, although their profiles are quite different. The Harrar is dry processed and is exotic, fruity and complex, while the Sidamo region uses a washed coffee process which is more delicate and displays floral, citrus tones with a rounded balance.